Matt Lauer Is Probably Getting Fired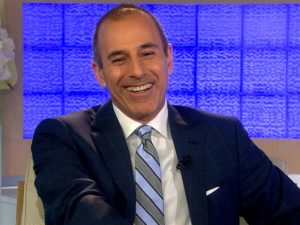 The Today Show isn't doing too well. Here in New York, local FOX affiliate WNYW, who's morning show caters to the lowest common denominator, beat out NBC putting the national morning show into third place in their home market.
This doesn't bode well for Today host Matt Lauer who, aside from Al "I Pooped My Pants" Roker, is the last remaining personality from the '90s. I think it might be time for a change, and so do NBC executives.
According to the NY Daily News (who's readers probably watch Fox 5's morning show, FWIW) executives are looking to make changes and dropping Lauer is on the table. If so, the answer to the next "Where In The World Is Matt Lauer?" would be "unemployment."