This Year's MLB Hall Of Fame Inductee: Nobody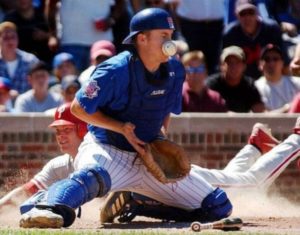 After careful consideration, Baseball Writers Association of America have elected the next Major League Baseball Hall Of Famer… nobody. Everyone is on drugs, nothing to see here. From BleacherReporter:
Due to suspicions about their careers being boosted by performance-enhancing drugs, Bonds and Clemens were denied entry into the Hall of Fame. To be inducted, a player needs 75 percent of the vote.
The last time this happened was in 1996. This year, voters couldn't find a clear winner robbing Mike Piazza, Curt Schilling, Roger Clemens and Barry Bonds (among others) from making it in. While MLB struggles to control "performance-enhancer" usage and their use has dwindled in mainstream news, this latest move by the BWAA rejuvenates the topic.