Source: KC Chiefs Want Andy Reid (UPDATE: Official)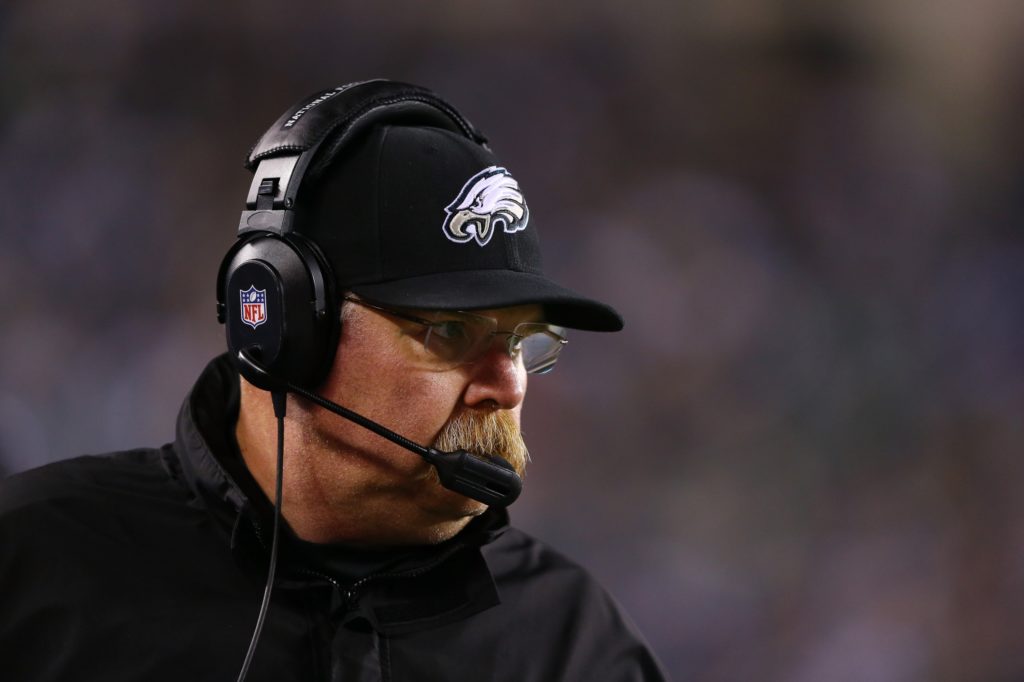 According to ESPN's league sources, Andy Reid  may be making his way to Kansas City.
The two sides spent the day Wednesday meeting at a private airport in the Philadelphia area. Reid had been scheduled to fly to Arizona to speak to Cardinals officials about their head coaching opening, but talks progressed with the Chiefs to the point where no hangups are expected.
The report claims a deal could be complete by the end of the day.
UPDATE: Deal is done and being reviewed.
(Photo: Al Bello/Getty Images)