Adult Swim Is About To Get Competition From FOX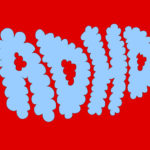 Family Guy,  Bob's Burgers and American Dad's home network FOX has announced plans to launch Animation Domination High-Def, an hour and a half block of animated programming. Each program is 15-minutes, which might sound familiar to those who watch Adult Swim.
This would be the first time Cartoon Network's Adult Swim faces any direct competition and it speaks to their success. Debuting in the early '00s, Adult Swim launched cult animated programming like Space Ghost Coast-To-Coast and Home Movies before venturing into live-action content with shows like Tim and Eric Awesome Show, Great Job! and Children's Hospital. Ironically, it was re-runs of Family Guy on Adult Swim that brought the show back from the dead.
Don't expect to see the line-up feature Family Guy re-runs though — the program block will be filled with new, unique shows like Axe Cop and High School USA! from Adult Swim alum Dino Stamatopoulos (Moral Orel).
ADHD launched Saturday, July 27 at 11pm ET/PT on FOX.