Katherine Webb Thinks ESPN Should Chill With The Apologies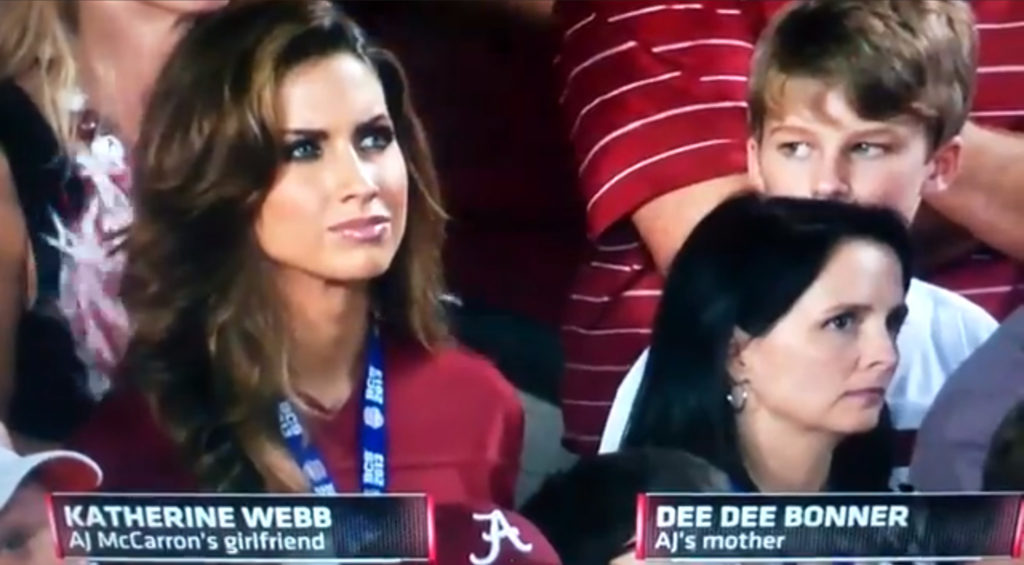 ESPN is really sorry a creepy old man commentator couldn't stop licking his lips and talking about how hot Katherine Webb was during Monday night's BCS Championship game. Webb, on the other hand, thinks it's all good. From The Hollywood Reporter / NBC:
"I think the media has been really unfair to him," the 23-year-old Miss Alabama said of Musburger, 73, in an interview on Wednesday's edition of the Today show.
The overnight star now has over 221,000 followers on Twitter. Now she's getting top shelf offers like…
[blackbirdpie url="https://twitter.com/_KatherineWebb/status/288776674814869504″]
Yeah… Donald Trump wants her to judge the Miss USA pageant. Pageant queen turned… pageant judge! The future is bright for Webb and her boyfriend, whoever that guy is again.000-421